Testimonials
Sitting at the closing table as a first time home buyer is easily one of the most exciting moments of your life. Getting there though, can be one of the most confusing, stressful, and heartbreaking experiences of your life, making you doubt your quest will ever come to fruition. That is unless you choose the right realtor. Someone that not only knows the basics of his trade, anyone can fill out paperwork, but possesses a wide array of intangible skills that allows them incredible knowledge of the market they service.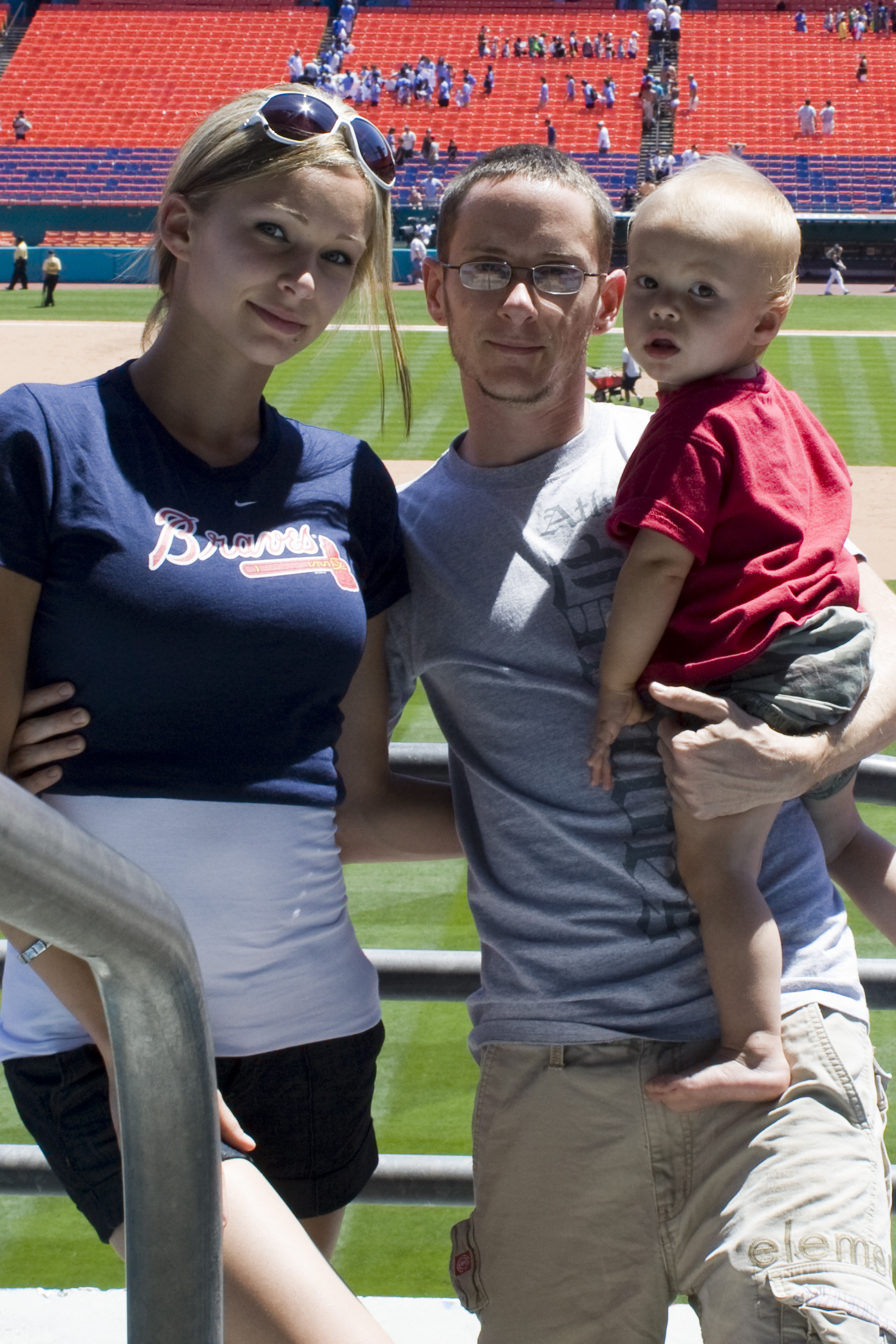 I am happy for myself and my family that I found a realtor in St. Lucie County that possessed the basics, advanced knowledge of the area, an understanding of the very volatile local market, and an incredible devotion to getting me into not just any house, but MY house. That realtor was Brad Colean and the rest of his team.
Brad helped my family understand the very turbulent market we were entering into (<100k bank owned properties) and educated us on what to expect. We would have a lot of competition for the good houses, going against investors with resources far beyond ours. Still though, he was undeterred in making sure we attained our first house.
You have to find a realtor that is going to help you find YOUR house, not try and force you into the first half decent place you come across. This can take an unimaginable amount of patience on the part of your realtor. Now let me be clear, my wife and I had some slightly different requirements for our first house and it lead to many instances of being just too picky. Over the 4 months of our search, we must have seen over 150 houses, dragging Brad all around the county, and with gas prices the way they are, I am sure it wasn't cheap. Brad never complained though. Brad never seemed in a rush to get his commission check, but much more interested in making sure my family was in a house we would be happy with for years to come.
Most importantly was the amazing accessibility we had to Brad and his team. As first time home buyers we had an infinite supply of questions, and Brad had an answer for any that we sent his way. He never seemed annoyed, even if he was receiving the fifteenth phone call from us in the past hour. Weekends or after 6pm we still got answers, if not right away, well within what would be considered an acceptable time frame. We weren't Brad's only customers, though we felt like it, he was seemingly on call only working for us! Anytime we needed to go look at houses, whether it be 1 or 10, Brad would make himself available either the very same day or early the next morning.
Overall my family's first foray into the real estate market was educational, exciting, and a pretty enjoyable experience. I owe most of our positive outlook to Brad's services. Brad did an outstanding job educating us on the realities of the current real estate market, was never annoyed by the length of our search, and was full of expert advice whenever we asked for it. Most importantly, Brad made us feel comfortable, like he was happy to see us, and when we finally did get the home of our dreams, I am not sure who was more excited, Brad or my family!
After our experience with Brad and his team, it leaves little doubt who our real estate experts will be in any of our future real estate endeavors.
Sincerely,
The Mauss Family (Ted, Nicole & Teddy V)
— The Mauss Family (Ted, Nicole & Teddy V)
Otis and I were searching for a new home to purchase in the Port St Lucie area. Fortunately for us we contacted Century 21, Colean Team and met a very professional and personable agent. Brad and his "team" spent many hours acquainting us with the Port St Lucie market. Brad and all of his "team" were true professionals. He was patient, realistic and knowledgeable in helping us select the "right" home for us. He never once "pressured" us on any of the properties he showed to us. He kept telling us , "When you find the right property, you will know it" and sure enough, eventually, we found the right property . We consider him a very qualified agent and would highly recommend him to anyone who is looking to buy or sell and anyone dealing with him will certainlly concur with our opinion. Thanks Brad and "The Colean Team."
— Ruth & Otis Tune
ATTN: Brad Colean
RE: Short sale
Date: 09/12/2009
Dear Brad,
My wife and I would like to extend our gratitude for your hard work, commitment, and dedication throughout the "short sale" process. Due to several unfortunate events, we were unable to keep our home and with the declining real estate market and poor economy, the stress and credit implications of a foreclosure was overpowering. We visited numerous realty offices prior to yours, none of which had the knowledge or high interest in assisting us during this difficult time. You were able to provide us with a clear explanation regarding all of the steps of a "short sale" process, realistic theories of potential outcomes, and even information regarding the different lenders that you have dealt with (including ours) and there methods of handling the "short sale". We quickly realized that you (and your company) would be the most qualified to assist us.
Our lender was very difficult and disorganized during this process. However, through team work and increased efforts as the weeks went by, you were able to coordinate, negotiate, and finalize the closing of our home……while keeping us informed during the entire process.
We would again like to thank you for your help. We would recommend your company to anybody.
Sincerely, J & T ****
— J&T ***** (last name left off for privacy)
May 26,2010
Brad Colean, Realtor Centry 21 Colean Realty, Inc. 10870 South US 1 Port St Lucie, FL 34952
Dear Brad,
I am writing to you to express my sincere gratitude to you for your expert handling of the purchase of my dream home. I certainly appreciate your time and attention in the midst of many other equally pressing duties. I especially appreciate how you took the time to explain all of the pertinent details and to provide assistance with completion of numerous forms.
As a first time buyer this is an important time in my life as I take the plunge into home ownership. I highly value the advice of professionals like you who understand your field so well and willingly share information and educate clients like myself. In addition my inexperience as a first time buyer made me very anxious and insecure but you handled my questions no matter how trivial with the utmost respect and reassurance. You were always patient and conducted yourself in a professional manner at all times. Throughout the process you impressed me and my family with excellent customer service. At times I felt as if I was your only client because you were either readily accessible or very prompt in returning calls.
I thank you most sincerely for your energy, dedication and your willingness to go above and beyond the call of duty to make the entire process smoother for me. It is obvious that you pride yourself on excellent customer service. I will not hesitate to recommend you as a highly competent, knowledgeable and supportive realtor to anyone who is looking to purchase a home. You truly are a credit to your profession.
Sincerely,
Michael B HoIder
— Michael B. Holder
Thank you for your excellent work in the sale of the 1615 NE Darlich Ave. property. It is such a pleasure to deal with professional and experienced real estate brokers.
— David H. Fleischmann, Attorney at Law
Dear Marlene,
Dear Dale and Brad
When I traveled to Florida in September 2009, I knew that I wanted to buy a house. How such a buy takes place in the U.S., I could only guess at the basis of reports on the Internet.
When I arrived in your office in Port St. Lucie, everything was already prepared well. You have created a selection of houses, which corresponded to my criteria regarding size, location, condition and price.
During the visits of the various houses, Brad gave always important additional information for example about the neighborhood, the builder and the quality of the construction. The fact that your company has built houses for many years, was there a big advantage.
I have finally found my dream home at a truly affordable price. The purchase and closing itself was, thanks to your personal network your have built up within the past 37 years in business, very smooth and easy.
After the buy, you have advised and actively supported me in the selection of the home owner insurance and many other details, such as signing up for electricity, water and sewer etc.
In retrospect, I can say that the purchase of my vacation home in Florida could be handled much easier than I had imagined. The purchase of a property in Europe is so much more complicated than it is possible in Florida.
I am very happy with my house in Florida and your team has made a significant contribution on that, for which I again thank you very much! It was the right choice to work with Century21 Colean Realty Inc. .
Kind regards
Marco Sturm
Switzerland
Geschätzte Marlene,
Geschätzter Dale und Brad
Als ich im September 2009 nach Florida gereist bin, wusste ich, dass ich ein Ferienhaus kaufen will. Wie ein solcher Kauf in den USA abläuft, konnte ich anhand Berichten im Internet nur erahnen.
Als ich in eurem Office in Port St. Lucie eingetroffen bin, war alles bereits vorbereitet. Ihr habt eine Selektion von Häusern erstellt, welche meinen Kriterien bezüglich Grösse, Lage, Zustand und Preis entsprachen.
Während der Besichtigung der verschiedenen Häuser hat mir Brad immer wichtige Zusätzliche Informationen, wie zum Beispiel zur Nachbarschaft, dem Erbauer sowie zur Qualität der Bausubstanz gegeben. Die Tatsache, dass Euer Unternehmen lange selbst Häuser gebaut hat, war dabei ein grosser Vorteil.
Schliesslich habe ich mein Traumhaus zu einem wirklich günstigen Preis gefunden. Der Kauf selbst konnte dank euren sehr guten Kontakten einfach, rasch und problemlos abgewickelt werden.
Ihr habt mich auch nach dem Verkauf bei der Auswahl der Versicherung und vielen weiteren Details wie der Anmeldung für Strom, Wasser und Abwasser etc. beraten und tatkräftig unterstützt.
Rückblickend kann ich sagen, dass der Kauf meines Ferienhauses in Florida viel einfacher abgewickelt werden konnte, als ich mir das vorgestellt habe. Der Kauf einer Immobilie in Europa ist so viel komplizierter, als dies in Florida möglich ist.
Ich bin mit meinem Haus in Florida sehr glücklich. Dazu hat Euer Team einen entscheidenden Beitrag geleistet, wofür ich mich nochmals ganz herzlich bedanke! Mit Century21 Colean Realty Inc. habe ich die richtige Wahl getroffen.
Herzliche Grüsse
Marco Sturm
Schweiz
— Marco Sturm, Switzerland
Please fill in the form below to submit your testimonial.
Required fields are marked *