You have probably read in some of my past posts about the Mauss family. They are a great bunch, no matter how you cut it. Well, Ted sent us a thank you letter today that made my day a lot better. It's such a great feeling to hear someone say that you are not only good at what you do, but that you go above and beyond what's expected of a Realtor. I may be tooting my own horn, but heck, I've earned it. Here's Ted's letter:
---
Sitting at the closing table as a first time home buyer is easily one of the most exciting moments of your life. Getting there though, can be one of the most confusing, stressful, and heartbreaking experiences of your life, making you doubt your quest will ever come to fruition. That is unless you choose the right realtor. Someone that not only knows the basics of his trade, anyone can fill out paperwork, but possesses a wide array of intangible skills that allows them incredible knowledge of the market they service.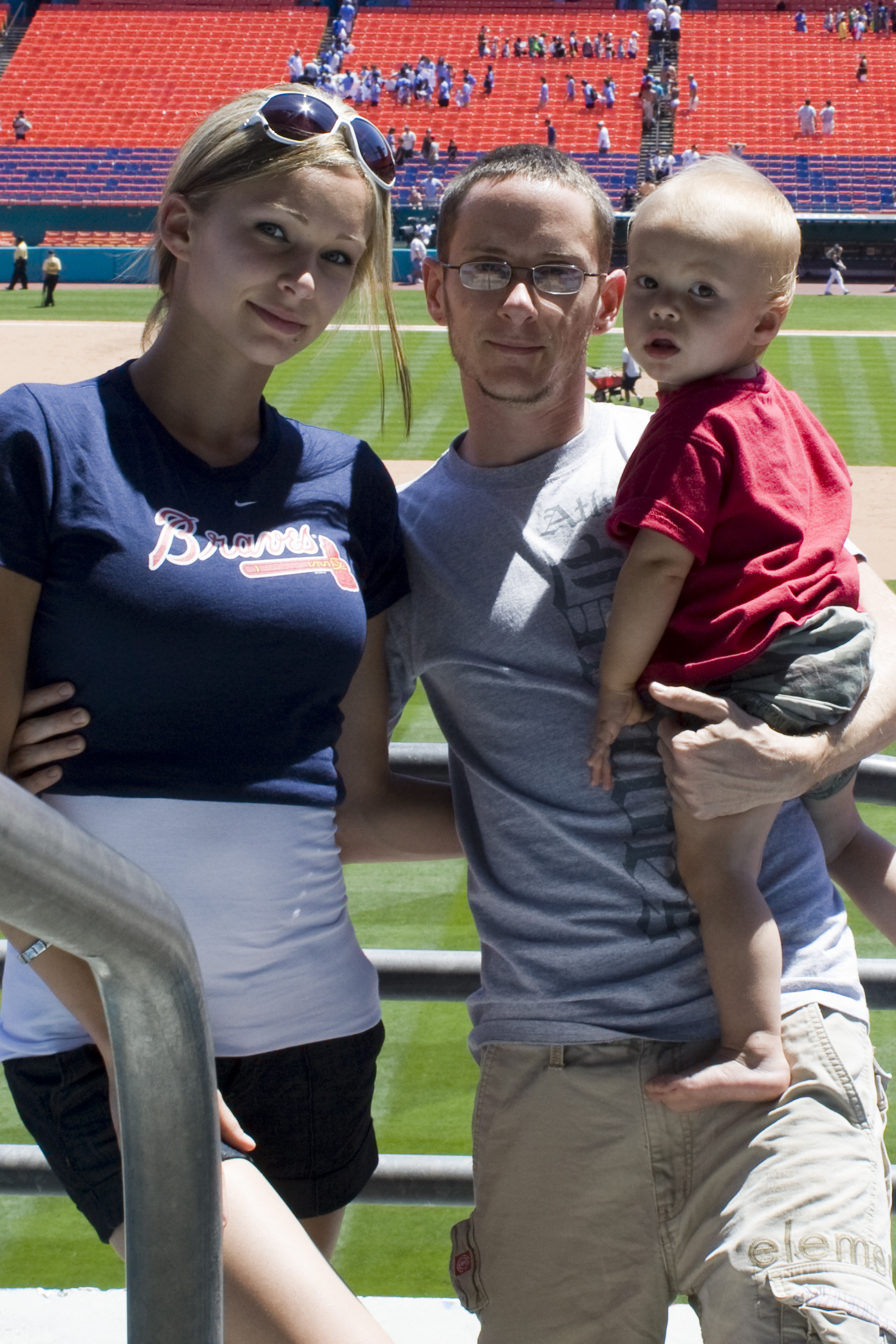 I am happy for myself and my family that I found a realtor in St. Lucie County that possessed the basics, advanced knowledge of the area, an understanding of the very volatile local market, and an incredible devotion to getting me into not just any house, but MY house. That realtor was Brad Colean and the rest of his team.
Brad helped my family understand the very turbulent market we were entering into (<100k bank owned properties) and educated us on what to expect. We would have a lot of competition for the good houses, going against investors with resources far beyond ours. Still though, he was undeterred in making sure we attained our first house.
You have to find a realtor that is going to help you find YOUR house, not try and force you into the first half decent place you come across. This can take an unimaginable amount of patience on the part of your realtor. Now let me be clear, my wife and I had some slightly different requirements for our first house and it lead to many instances of being just too picky. Over the 4 months of our search, we must have seen over 150 houses, dragging Brad all around the county, and with gas prices the way they are, I am sure it wasn't cheap. Brad never complained though. Brad never seemed in a rush to get his commission check, but much more interested in making sure my family was in a house we would be happy with for years to come.
Most importantly was the amazing accessibility we had to Brad and his team. As first time home buyers we had an infinite supply of questions, and Brad had an answer for any that we sent his way. He never seemed annoyed, even if he was receiving the fifteenth phone call from us in the past hour. Weekends or after 6pm we still go answers, if not right away, well within what would be considered an acceptable time frame. We weren't Brad's only customers, though we felt like it, he was seemingly on call only working for us! Anytime we needed to go look at houses, whether it be 1 or 10, Brad would make himself available either the very same day or early the next morning.
Overall my family's first foray into the real estate market was educational, exciting, and a pretty enjoyable experience. I owe most of our positive outlook to Brad's services. Brad did an outstanding job educating us on the realities of the current real estate market, was never annoyed by the length of our search, and was full of expert advice whenever we asked for it. Most importantly, Brad made us feel comfortable, like he was happy to see us, and when we finally did get the home of our dreams, I am not sure who was more excited, Brad or my family!
After our experience with Brad and his team, it leaves little doubt who our real estate experts will be in any of our future real estate endeavors.
Sincerely,
The Mauss Family (Ted, Nicole & Teddy V)
---
If you are a first time home buyer, or an investor looking for a home in Port St. Lucie, Stuart, Palm City, Jensen Beach, Traditions, or anywhere on the Treasure coast, give The Brad Colean Team a call at 800-876-3535, or email us at
Brad@PortStLucieFlorida.com
We can put you on an auto-search that emails new listings that fit your exact criteria to you as soon as they hit the market.
The Brad Colean Team specializes in short sales, REOs, and distressed properties in the Port St. Lucie / Stuart, Florida area. We are family owned and operated in the same location for 38 years. We are located between Super Wal-Mart and Sam's Club at US#1 and Lennard Road at the Martin – St. Lucie County line.
Tagged with: buyers • Buying A Home • First Time Homebuyers • Port St. Lucie Real Estate
Filed under: For Buyers • Home
Like this post? Subscribe to my RSS feed and get loads more!